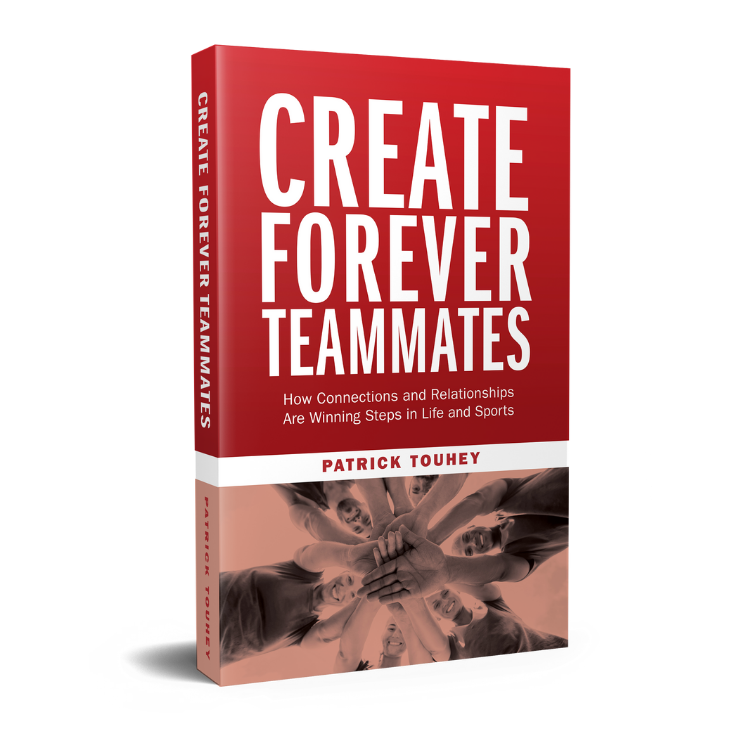 In

Create Forever Teammates

, You'll Discover:
How the behavior and high expectations of overzealous parents in athletics affect your players.
Strategies to turn individualism into inclusion for a stronger connection between teammates—no, it doesn't start with drills.
Exercises that improve team chemistry through ethics of integrity, selflessness, gratitude, and love.
Nine leadership skills to help you become a better coach and develop players into better individuals.
Your team wins when they play together to become their very best. Get Create Forever Teammates and start inspiring connections that reveal your team's full capacity—in the game and in life.
Fun and camaraderie in today's youth sports often end up sidelined by stress and selfishness. Coaching teamwork can feel like an impossible goal under the pressures of parental overinvolvement and individual success.
Scholarships or trophies shouldn't be the only goal of team sports though. Motivate your players to foster valuable relationships and win together in every aspect of life—when you coach with passion, purpose, and understanding.
In Create Forever Teammates, Patrick Touhey shares a coaching program that will cultivate the intrinsic culture of your team to dramatically improve players' performance and emotional health. Full of actionable principles and exercises, this guide goes beyond strength training and practice drills to help you awaken your players' self-awareness and encourage them to work toward their full potential—as athletes, as people, and as future leaders.
Transform Your Team's Individualism into Inclusion with this
FREE

5-Step Exercise!

How can you transform individualism into inclusion for your team?
Here's a hint: it doesn't start with drills.

In this simple yet compelling exercise, your team willcreate a powerful connection that doesn't come from
practicing a thousand shots – and that lasts longer than game day.

Sign up with your email below to receive the FREE 5-Step Exercise!
We respect your privacy, unsubscribe anytime.